Feel the experience at Tazawa Lake! The Deepest Lake at Japan!
Hallo minna-san para pecinta budaya Jepang, di artikel ini D'Didi mau membahas tentang danau Tazawa yang merupakan danau terdalam dan juga salah satu danau yang paling terkenal di Jepang.
Danau Tazawa merupakan danau terdalam di Jepang yaitu dengan kedalaman sekitar 423 meter. Danau ini terletak di kota Semboku, prefektur Akita. Danau ini merupakan danau kaldera, danau kaldera merupakan danau yang terbentuk akibat letusan gunung api purba sehingga pemandangan sekitar danau adalah perbukitan. Air didanau ini bening jadi kalian dapat melihat ikan-ikan yang berenang dipermukaan air dan kalian juga dapat memberi makan ikan-ikan dengan pakan ikan yang di jual disekitar danau. Untuk pergi kesini dari kota Akita, kalian cukup naik kereta shinkansen dari stasiun Akita ke stasiun Tazawako dengan biaya sekitar 3.360 yen dan dari stasiun kalian bisa naik bus ke Tazawa-Kohan dengan harga 360 yen.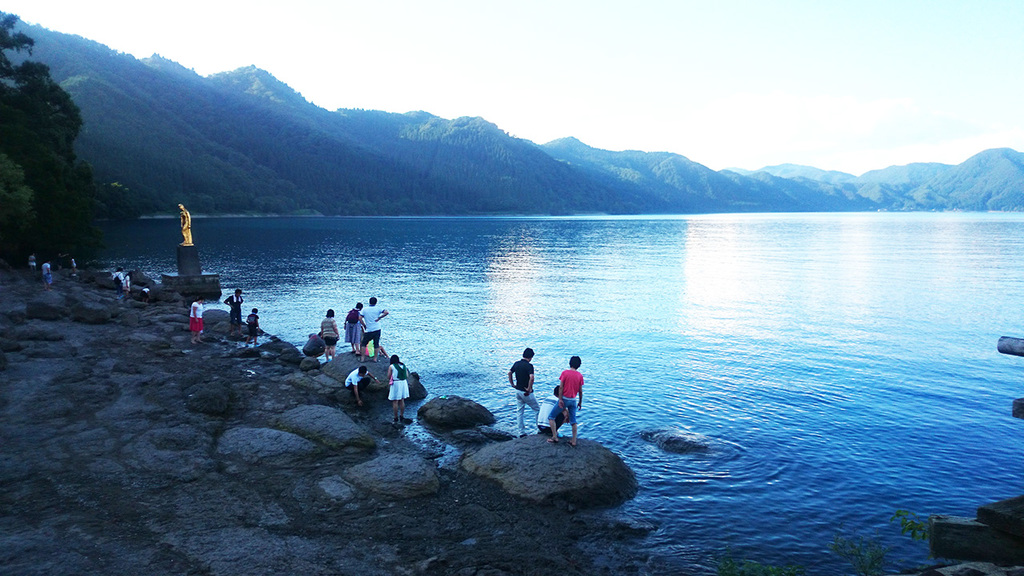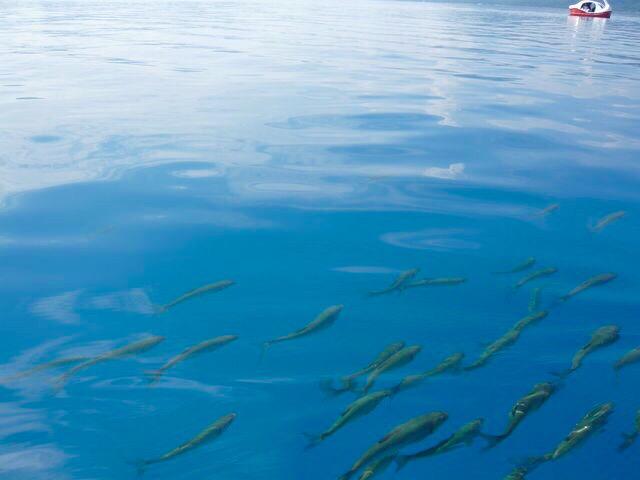 Didanau ini terdapat sebuah patung wanita yang berwarna emas. Patung ini merupakan patung seorang wanita yang bernama Tatsuko. Tatsuko merupakan seorang wanita yang sangat cantik, ia ingin menginginkan kecantikannya itu tahan abadi dan kemudian berdoa salama 100 malam kepada dewi Kannon yang merupakan dewi kemurahan hati. Dewi Kannon kemudian muncul untuk menjawab doa dari Tatsuko, Dewi Kannon menyuruh Tatsuko untuk meminum air dari sungai Tazawa. Setelah Tatsuko meminum air dari sungai ia menjadi sangat haus dan kemudian terus meminum air dari sungai Tazawa, lalu pada akhirnya ia berubah menjadi naga dan Karena sedih Tatsuko pun menenggelamkan dirinya didalam sungai Tazawa.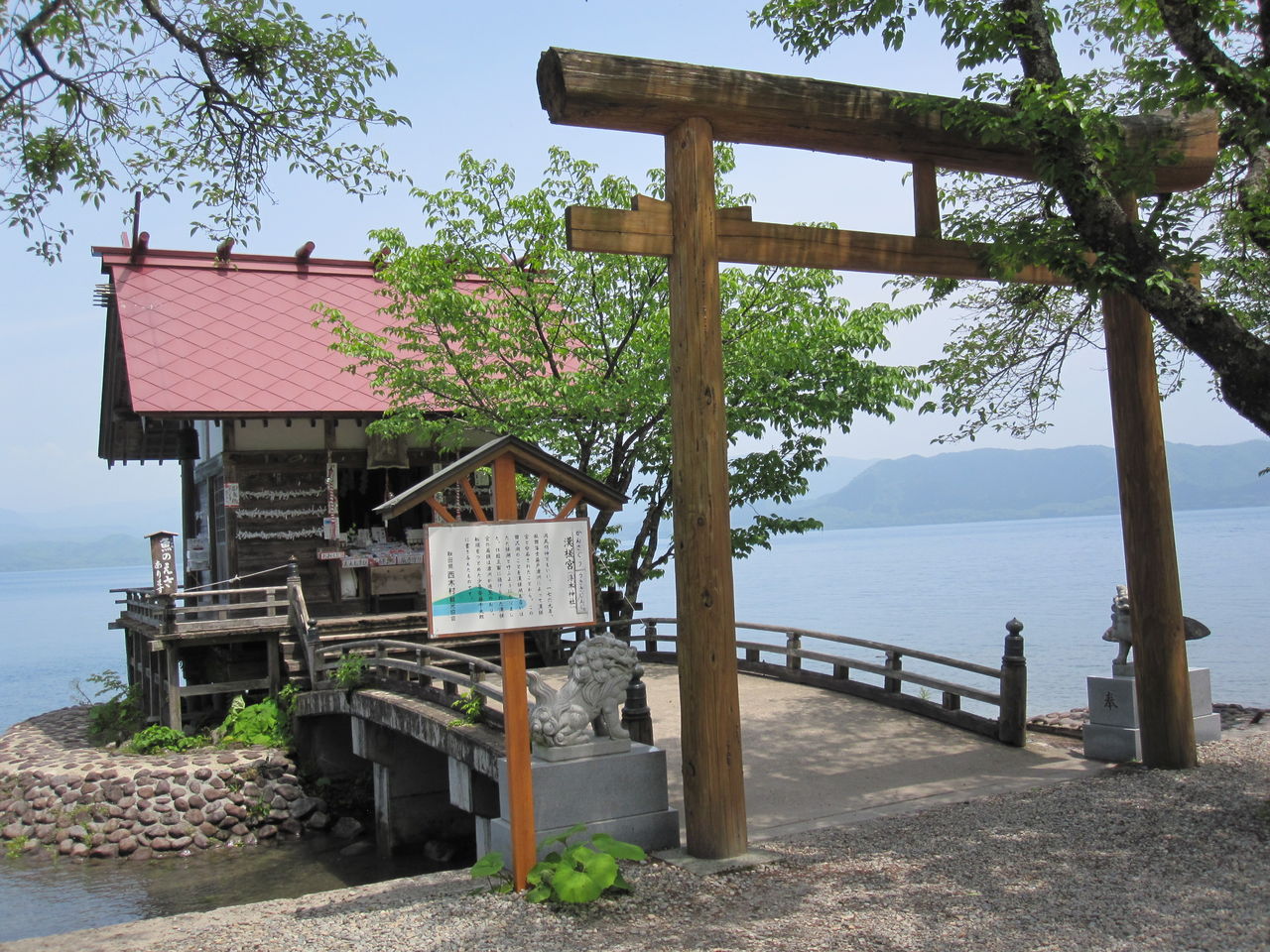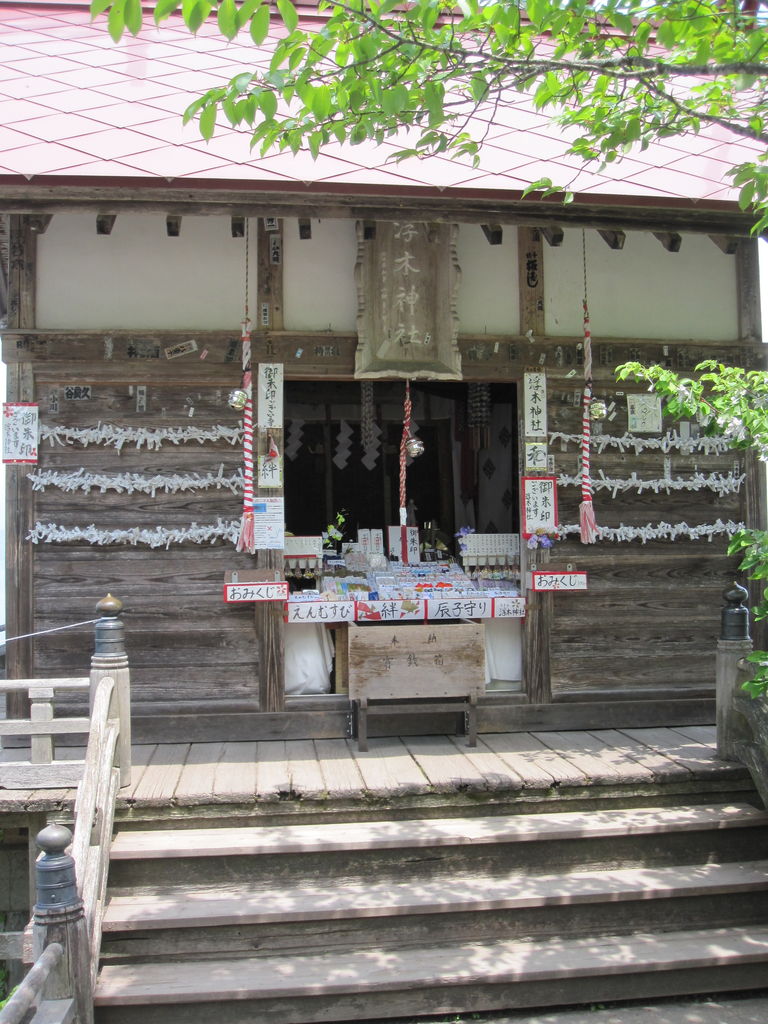 Disebelah patung Tatsuko terdapat sebuah toko yang menjual Omikuji(kertas ramalan) yang sering dikunjungi oleh para pasangan agar hubungannya selalu damai dan sejahtera.
Kalian dapat mengelilingi dan menikmati keindahan danau ini dengan naik perahu wisata. Dipinggir danau juga disewakan perahu bangau yang dapat kalian gunakan untuk mengelilingi danau Tazawa, kalian juga dapat membeli makanan ikan kemudian memberi makan ikan dari tengah-tengah danau.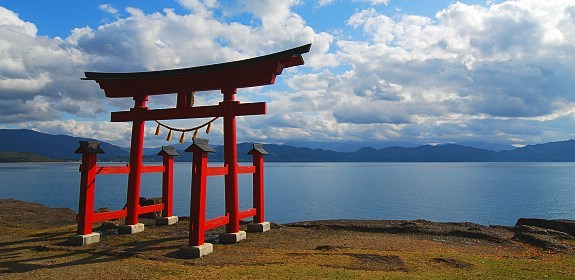 Dibagian selatan sungai terdapat sebuah gerbang Torii, banyak turis-turis yang datang untuk berfoto di depan gerbang ini. Gerbang ini merupakan gerbang dari kuil Giza no Ishi yang terletak didekat gerbang ini.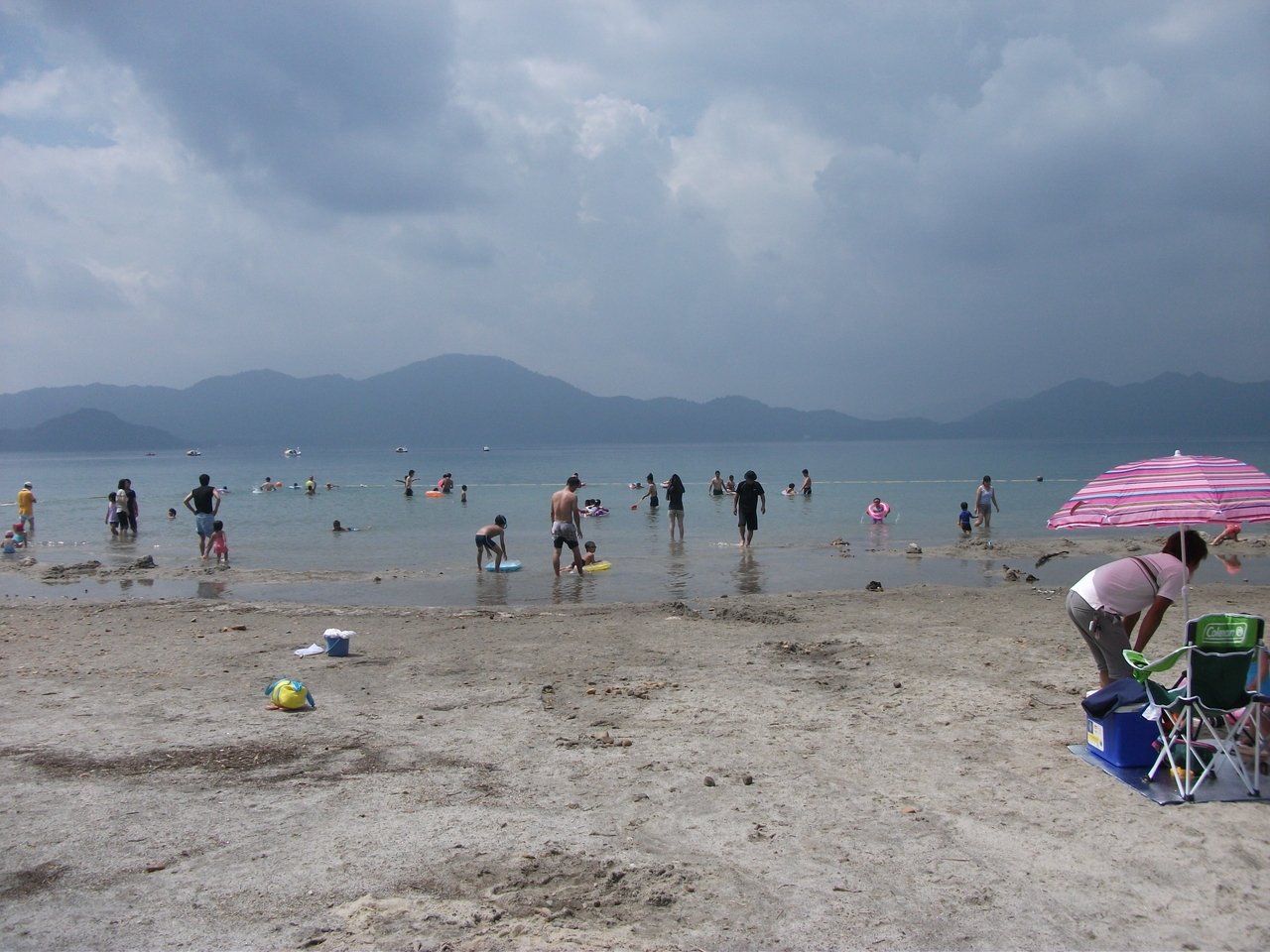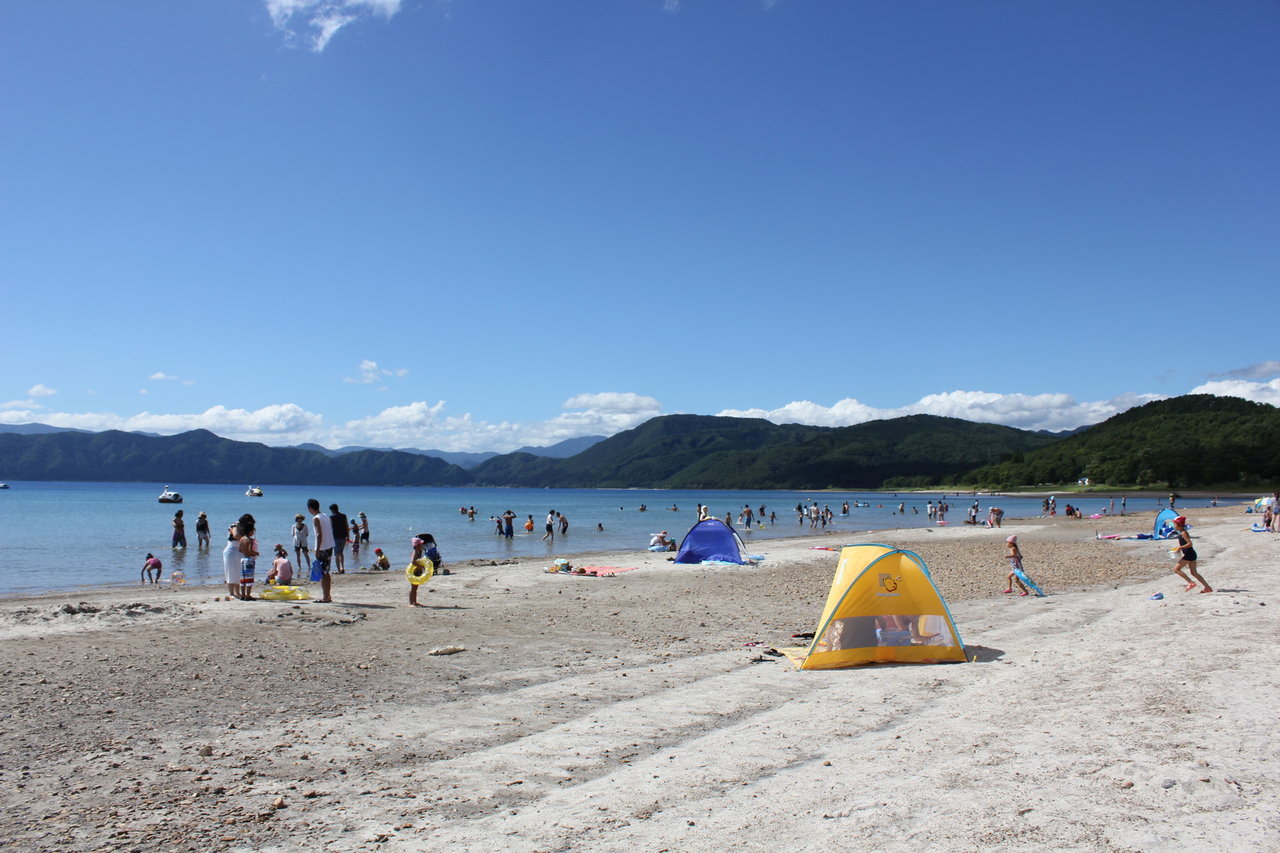 Didanau ini kalian diperboleh untuk berenang dan kalian juga bisa bermain diberbagai wahana yang tersedia seperti naik perahu angsa dan jet-ski. Jika kalian ingin pergi kesini saat musim dingin sebaiknya jangan Karena berbagai wahana tidaklah beroperasi, musim cocok untuk ke danau Tazawa adalah musim panas Karena di cuaca yang panas kalian dapat berenang dan juga menikmati wahana-wahana yang tersedia.